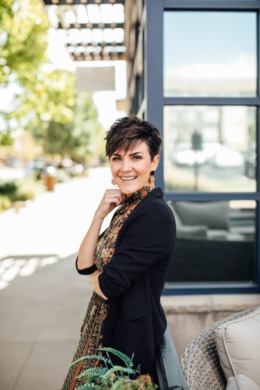 Dana Johnson is a Realtor & ND Native who moved to Colorado in 2014. Dana bought a condo in 2014 that she lived in for a couple years, her sister lived in when she moved to Colorado & it eventually turned into an investment/rental property which further sparked her love of real estate & wanting to help others accomplish their own goals through investing in real estate.
Dana's background has been primarily in the healthcare industry working for Aetna for 23 yrs of her career before getting her real estate license. Real estate is a much better fit as Dana really has a love of people & feels she has a gift of being able to almost instantly connect. She is down to earth & is devoted to meeting people where they are in their journey of both life & real estate. She listens to her clients needs & has a great deal of pride in the way she connects with & serves others.
When not helping clients navigate their real estate transactions, Dana LOVES anything that involves being outdoors. Walking, hiking, skiing, paddleboarding just to name a few. She also loves to travel, Hawaii being a yearly destination & has been to Europe once but the Amalfi Coast is on her bucket list for sure! Dana lives in Parker with her husband & 6 yr old son. She also has 2 grown children that live in ND as well as 3 amazing & beautiful granddaughters that she is super proud of!