Elkanah Ringer
Inside Sales Agent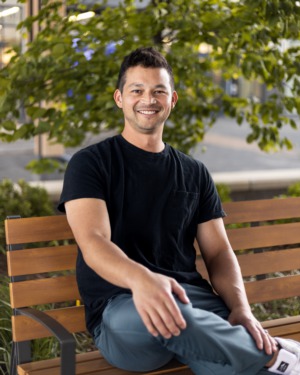 Elkanah is an Inside Sales Agent (ISA) who specializes in connecting buyers and sellers with their ideal real estate agents to facilitate successful home transactions.

Elkanah firmly believes that effective communication plays a crucial role in identifying individuals who possess both the means and motivations to buy or sell a home. By engaging in meaningful conversations, Elkanah strives to understand clients' unique needs and preferences, enabling them to be connected with the perfect real estate agent.

Although relatively new to the industry, Elkanah has honed the skill of actively listening to clients, grasping their true desires, and aligning them with suitable agents who can meet their requirements. Through a thoughtful and personalized approach, Elkanah has already helped numerous clients find their dream homes or connect with qualified buyers.

Elkanah's personable nature makes them incredibly approachable, fostering open and comfortable dialogue. When engaging in conversations, Elkanah assures potential clients that by the end of their interaction, they will have a clear understanding of whether they are ready to buy, sell, or explore other options altogether.

With Elkanah's commitment to exceptional client service and their innate ability to connect individuals with the right real estate professionals, they are poised to make a significant impact in the industry. Their dedication to understanding clients' needs, coupled with their friendly demeanor, allows Elkanah to guide clients towards successful real estate transactions and fulfilling their homeownership goals.