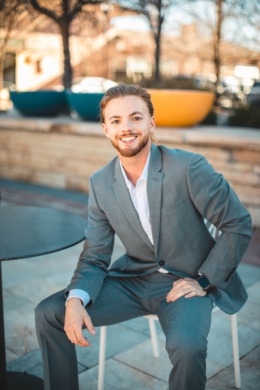 Noah is a real estate broker who works with clients to help navigate and win in this challenging market.
"I believe in the art of connection. There is a common ground we can all meet on and the ability to find that common ground is what breaks barriers, creates life lasting friendships, and goes beyond business. I've been around the country and "across the pond" a few times as well and have utilized my art of connection to create and maintain connections with people that (only) spoke an entirely different language."
Noah holds a degree in Language and Intercultural studies with a specification in Spanish and a minor in politics from Coastal Carolina University.