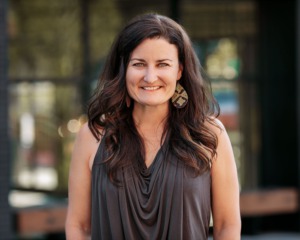 Rachael is a real estate agent and managing partner at the Jordan Terrell Group.
Rachael, raised in Minnesota, attended undergraduate school in Indiana, and has studied in Ecuador, Mexico, and Costa Rica. She chose Denver as her home because of the vast outdoor activities and diversity of people and communities. With nearly 20 years of experience in social work and education, she developed a passion for serving and counseling others through big life experiences. This passion continues in real estate as she strives to exude a relationship-based, service-driven approach when working with each client. Rachael wants to be an advocate and partner, as she builds trust and guides her clients through the home buying/selling process, and helps manage the emotions that come alongside every real estate transaction, showing them what true client satisfaction is all about. 
As a constant learner, collaborator, and problem solver, Rachael's unequally diverse background allows her to provide insights and exceptional real estate client experiences. She thrives at connecting, helping, and negotiating with an approachable, yet calm, demeanor.
With her husband and two sons, Rachael is passionate about spending time with her family whether in the mountains biking, hiking or listening to live music, or near home watching her sons play baseball, lacrosse or hockey. When she's not at home or the office, Rachael can be found running the local trails, or reading a good book on her back deck.  She not only speaks Spanish, but is a parenting coach and consultant.
Rachael has supported over 80 individuals and families in buying and/or selling their home in 2021 an has earned the 2021 Rookie of the Year award at the Jordan Terrell Group.
Rachael holds a Masters Degree in Social Work, and Bachelor's degrees in Sociology, Criminal Justice and Spanish from Butler University.