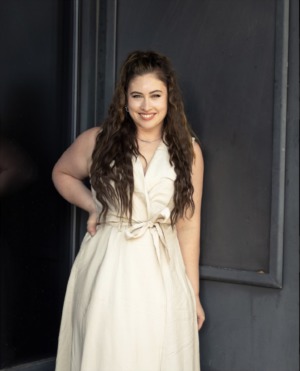 Skylar is a dedicated Realtor who is passionate about helping her clients build wealth through real estate investments. She understands that real estate is a powerful tool for achieving financial freedom, and she works tirelessly to help her clients make smart, informed decisions that will benefit them for years to come.

Whether her clients are first-time homebuyers or experienced investors, Skylar takes the time to understand their unique goals, needs, and preferences. She listens closely to their concerns, asks thoughtful questions, and provides expert guidance and advice every step of the way. With her extensive knowledge of the local real estate market, she is able to help her clients identify opportunities that they might not have found on their own.

Skylar knows that real estate is not just about buying and selling properties - it's about building long-term wealth and financial stability. She takes a holistic approach to her work, helping her clients develop personalized strategies for achieving their financial goals. She offers a wide range of services, from property management and investment analysis to mortgage and financing advice, to help her clients build successful real estate portfolios.

Over the years, Skylar has helped many clients in her community achieve their dreams of financial independence through real estate investments. She takes great pride in seeing her clients succeed and is committed to providing the highest level of service and support to each and every one of them. Whether her clients are looking to buy their first home, build a real estate portfolio, or sell their properties for maximum profit, Skylar is there to guide them every step of the way.

In short, Skylar is not just a Realtor - she is a trusted advisor, mentor, and partner in her clients' real estate journeys. With her passion, expertise, and commitment to excellence, she is helping to shape the future of real estate in her community and beyond.