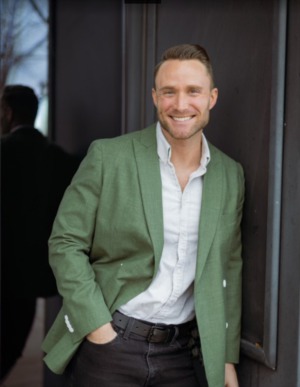 Taylor Green is a Realtor who works with Buyers, Sellers, Investors and builders throughout the State of Colorado. Taylor believes his relationship building, leadership, strong work ethic, and passion for excellence is what makes him successful in anything he puts his mind too. The real life experiences of teaching, communication, and building strong individuals makes him uniquely suited to serve his real state clients in an effective way. Taylor entered the Real Estate world to continue to help people. He has always been a coach at heart, and is excited to use positivity to coach, motivate and help you succeed at whatever your Real Estate needs may be.

Taylor was born and raised in Georgia, just outside of the Atlanta area. At 25, he moved to Colorado to take advantage of the climate, culture, and all of the incredible different activities that go hand in hand with living in Denver. Taylor comes from a very active background involving many sports such as basketball, baseball, and cheerleading. He has been an Allstar cheerleading coach for over a decade, where he has coached teams to 5 National Championships, as well as winning championships in every region of the country.

Taylor and his partner live in Denver, Colorado in a cute little house on the corner with two amazing dogs. Taylor in his spare time loves to be active, play games, and host extravagant themed parties. Through everything, the values of hard work, never giving up, courage and kindness define who he is, and who he will be as your agent!