Tina Cartaya
Real Estate Agent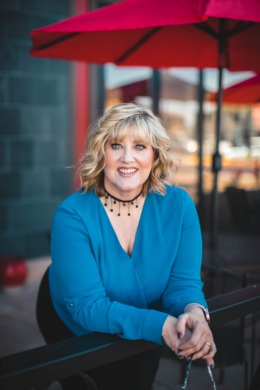 Tina Cartaya is a licensed real estate agent that has lived in Colorado for nearly 29 years. Even though she is not a native, she married one and believes she's been adopted into the great state of Colorado rather than being a transplant.
Tina's family moved around a lot when she was younger. She was born in Minnesota and lived in Idaho, Missouri, and Texas before landing in Colorado. Her fondest memories growing up were helping to choose the houses between each move with her family. She loved imagining what every room would be used for and what memories would be made there. This was the foundation for her love of real estate.
Tina brings with her over 20 years of serving others from working on the floor to corporate office support positions in the restaurant industry. She most recently left a career managing human resources at a mental health facility for at-risk youth. She has extensive knowledge in advocating for others and ensuring a positive experience through even the toughest of situations. She takes great pride in doing what it takes to get things done for the people she serves.
Tina lives in Littleton with her husband Mario. Together they have two adult children Madison and Jaxson. They enjoy watching their daughter as she is building her career working with Autistic children. Their son chose an out-of-state college to earn his Master's in Architecture. Now they spend time rooting for the Jayhawks in hopes to see their son on TV when he attends the KU basketball games.